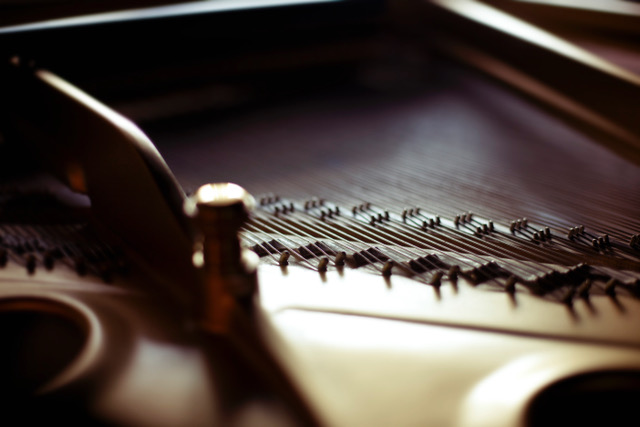 Steve is one of Melbourne's jazz identities, known as a leading pianist, arranger of jazz projects and as an educator. Steve's passion for teaching jazz as well as his unique hands-on approach uses the best of both worlds - combining the relevant and necessary theory of music with the practicalities of performance experience.Steve formed Mistaken Identity in 1985 while studying at the Victorian College of the Arts (VCA) and led it through numerous incarnations, line-ups and produced five recordings. Mistaken Identity has performed at numerous festivals around the country and other events including the Fringe Festival and the Melbourne International Jazz Festival.
Steve has been a well-established figure in the Melbourne jazz scene through a variety of activities including director and curator of Dizzy's Jazz Club (1999 - 2006); 20 years of teaching jazz (including mentoring members of 'The Cat Empire') and of course as a constantly in-demand musician over a wide range of performance situations, from jazz clubs to corporate events; private parties.
News & Updates
Group Classes 2019
Classes are held every school term for 7 weeks. Every Wednesday night 7 - 8.30pm.
Venue for term 3 will be the Central Club Hotel, cr Coppin & Swan St's Richmond.
Please email info@stevesedergreen.com if you are interested in enrolling for term 3.
Media
Check out a great review of our performance at the closing night of the Stonnington Jazz Festival.
Live in Singapore back in July! Also check out part 1, 2, 3 & 4 of the performance.
Extras:
Gravy Waltz, Love for Sale, Sweet Georgia Brown.
Steve Sedergreen, James Clark, Andy Swann, Julie O'hara - The trio swinging for their lives on T.V.
Masterclasses and teaching
Steve is available for masterclass bookings, which are the ideal format for a larger group of fifteen to thirty students. Drawing on his extensive performance experience and twenty-year career as an educator, Steve explains the principles of his performance-based teaching method and demonstrates how students can put this into practice. A small number of participants are usually given the opportunity to play as part of this demonstration.
For masterclass bookings and inquiries contact: info@stevesedergreen.com
Private Tuition
Group Classes
Limited to 6 students per group to ensure a highly individualised program, Steve's group classes are a great way to further develop a student's playing. Please email info@stevesedergreen.com if interested. Currently these classes are held at the Central Club Hotel in Richmond.

Individual Lessons
Steve has limited places for individual lessons.
Steve usually teaches on a monthly basis on Saturday mornings.
Steve is also a sessional staff member at Monash University for its Jazz and Popular Studies program.
For individual and group lesson enquiries contact: info@stevesedergreen.com

Start Playing Jazz Piano Now!
new copies available now
Steve Sedergreen has taught jazz piano for over 20 years, during which time he has devoted his energy to considering the best approaches to teaching jazz. All of Steve's observations and practice have now culminated in the formulation of an innovative, individual, and strong approach to teaching jazz in his book Start Playing Jazz Piano Now!
If you want to learn how to play jazz piano, then Start Playing Jazz Piano Now! is the book for you. It doesn't matter how old you are, or what previous experience you have, as long as you have the rudimentary knowledge of where to find the notes on the piano and can play them, you will enjoy learning from this book. Start Playing Jazz Piano Now! can be used by students who want to learn in their own time, or teachers, as an aid in the teaching of individuals and groups.
"This book is a terrific contribution to the literature on how to play jazz music. It is full of excelled information, beautifully laid out and easy to read. Its focus is on 'starting out' but unlike many texts it begins by affirming the idea that above all one must listen to the music. The book contains printed scores for pieces discussed and recorded performances of them. It is all there for the taking. For those with the passion to play jazz, this book will be a great resource for material, and inspiration." - Tony Gould

"The depth of this text provides the reader, pianist and enthusiast with a respectful nod to jazz tradition, in addition to hearing the unique voice and thoughts of the author, who has invested his life into creating and perfecting his artistry." - Sandra Birze

"The book is really impressive. It looks great, is well laid out and takes a different approach to any I've seen." - Mike Nock
Points in Time (2012)
The tracks on Points In Time capture the three main writing periods of my life: that of a young 20 year old music student; then as a little-bit-more-mature 28 year old musician; and finally as a man in his 40s, a jazz improviser focused on deep listening.
 
Buy the album on iTunes
Steve Sedergreen – piano, Mal Sedergreen – saxophones, Nick Haywood – bass, Ted Vining – drums. Jazz pianist & educator Steve Sedergreen first started the outfit Mistaken Identity in the late 80s with his brother Malcolm, multisaxophonist (alto, tenor and soprano) and together they have produced several LP and CD albums (the most recent release a Stevie Wonder tribute called Wondering).
Over the years the band offered many line-ups – the current one including both Steve & Mal of course, with Ted Vining on drums and Nick Haywood on double-bass. "Mistaken Identity is built around the obvious rapport between the Sedergreen brothers, pianist Steve and saxophonist Mal. Spontaneity, passion and a spirit of inclusiveness have long been the hallmarks of the band. They have always sought to make their jazz accessible and spirited, and they succeed on their fifth album, which presents appealing arrangements of the songs of Stevie Wonder. They work well as vehicles for jazz-blowing by the tight-knit band." – ADRIAN JACKSON (well-known jazz writer and artistic director of Wangaratta Festival of Jazz).